Are you looking for information on importing into the USA?
Shipping can sometimes seem overwhelming, but with some basic knowledge and partnering with a great freight provider, the process can come together very easily.
Below are the basics on the general shipping process. Remember every shipment will vary in it's own way. American Lamprecht Transport would be happy to go over all of your shipping options to help come up with the best custom tailored logistics solutions for you!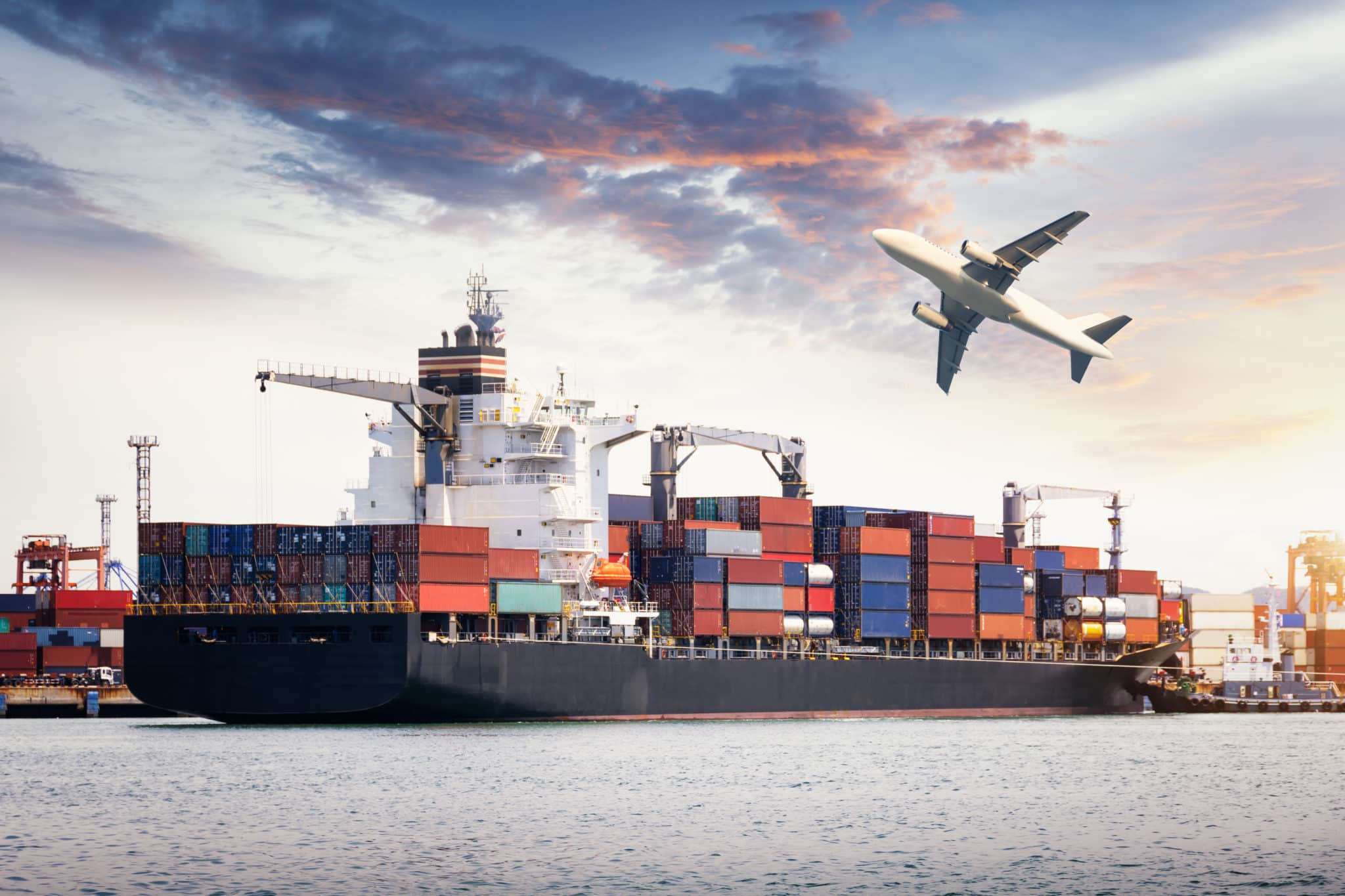 Shipper
You will need to establish a relationship and sale with agreed shipping terms, from a vendor of your choice at country of origin. This supplier should be familiar with U.S. customs procedures, and proper packaging of goods to be shipped.
After sale is arranged, your shipper will provide you with necessary documents for customs clearance: Commercial invoice, packing List, (and bill of lading if they arrange the booking) Documents should be in English, and appropriate HS Code provided.
A commercial invoice is a customs document used as a declaration provided by the person or corporation that is shipping items over international borders. The document must include certain pieces of information including the parties involved in the transaction, the nature of the goods being transported, the country of manufacture, and the HTS codes. A commercial invoice should include a statement certifying that the invoice is true, and verified with a signature.
A packing list is a document that lists all of the product and packaging details in the shipment. This information is used to correctly identify and transport the freight.
A Bill of lading or Airway Bill, is a document issued by a carrier to acknowledge receipt of cargo for shipment. A bill of lading may be used for any type of carriage of goods. Most commonly used to reference ocean freight, abbreviated by BL B/L or AWB for air freight.
Freight Forwarder
A Freight Forwarder is a term for a chosen provider that is booking and arranging transport of the goods from overseas to the USA. American Lamprecht is both a freight forwarder and licensed Customs Broker. We are able to route and arrange the shipping of your goods. If you are interested in this service, we would be happy to offer you a quotation.
The basic information we will need to quote is:
When will the goods be ready to ship?
What are the total pieces, weight, dimensions, and commodity?
The complete pick up location overseas, and complete delivery location in the USA including Zip code.
Are trucking services needed? Are there any special instructions ie: Residential delivery, liftgate required, delivery appointment required, non-stackable, etc.
Customs Broker
Once you are ready to ship your goods, you will need a licensed U.S. customs broker to facilitate the process. A customs Broker is an individual or company, licensed, and regulated by U.S. Customs and Border Protection (CBP) to assist importers and exporters in meeting Federal requirements.
Each country operates under a different set of rules and regulations that are constantly changing. A customs broker is fluent in these rules, regulations, and serves as a liaison to ensure they are followed. Most notably, Customs brokers are licensed to classify goods based on U.S. HTS (Harmonized Tariff Schedule) to determine customs duty. They also, handle the filing and transmission of ISF, customs entries, FDA and other government agency requirements.
American Lamprecht houses licensed customs brokers at each of our locations. We would be happy to handle your customs filing and clearance needs.
ISF, or "10+2" stands for Importer Security Filing.
ISF filing requires importers or their agents to electronically file data on details of a shipment, at minimum of 48 hours prior to vessel sailing from origin. Information such as shipper, importer, container stuffing location and more is required on this form. This electronic filing allows CBP and the Department of Homeland Security to vet, keep track of and identify high-risk shipments, to ensure the safety of U.S. borders. Failure to properly file your ISF prior to vessel sailing, customs can implement fines at $5,000 per violation. A Customs broker can assist filing the ISF in your behalf with a timely received form.
HS, or Harmonized System Classification, (also known as HS codes or HS Numbers) is a 6-8 digit code for classifying globally traded products. HS is used by U.S. Customs and all other members of the World Customs Organization (WCO) globally, to identify the duty and tax rates for specific products. Many governments will add additional digits to these 6 numbers to further identify the product. These additional digits typically vary in each different country.
HTS stands for Harmonized Tariff Schedule. The HTS is an import classification system that is specific to the United States of America, and uses 10 digits to identity a product. A HTS code is the same as a HS code for the first six digits, and then has four last digits that vary, to further identify a product, and determine duty and taxes.
HS numbers are typically provided by your manufacturer at origin, and your licensed U.S. customs broker can assist in further classification of the HTS, and verifying for customs filing, to ensure entries are done correctly according to U.S. customs regulations.
Most countries worldwide will assess some type of duty or tax, depending on the products you are shipping. Your licensed customs broker in the U.S. can assist in determining the duty percent applicable to your product based on the shipment value, and HTS code they fall under. Customs taxes and duty will vary shipment to shipment.
Final Delivery, and Inland Transportation
Once your goods are shipped, cleared through customs, and made available at their designated cargo facility, you are ready to pick up your shipment. Trucking services can be arranged several ways and depends on your booking and incoterms.
You may choose to arrange trucking yourself with a transportation carrier of your choice. All delivery arrangements would be made and billed directly to you.
Transportation can also be arranged by your freight forwarder or customs broker in your behalf. Most freight providers can offer this service. American Lamprecht Transport has special contracts, relationships with carriers worldwide, and our own truck fleet to accommodate virtually any delivery
need, from Airfreight, LCL, FCL, dedicated, white glove, and project cargo. Quotes are available upon request.
Sometimes bookings are made "door to door" This means your freight provider makes delivery arrangements from origin, all the way to the final address at destination. Often trucking is arranged by contracted carriers by SS lines and Airlines, and bonded carriers.
Transport Services by American Lamprecht
There are many ways to ship freight. American Lamprecht Transport can assist in creating custom tailored logistics solutions for your logistics needs.