Are you looking for information to get started exporting from the USA?
Shipping can sometimes seem overwhelming, but with some basic knowledge and partnering with a great freight provider, the process can come together very easily.
Below are the basics on the general shipping process. Remember every shipment will vary in its own way. American Lamprecht Transport would be happy to go over all of your shipping options to help come up with the best custom tailored logistics solutions for you!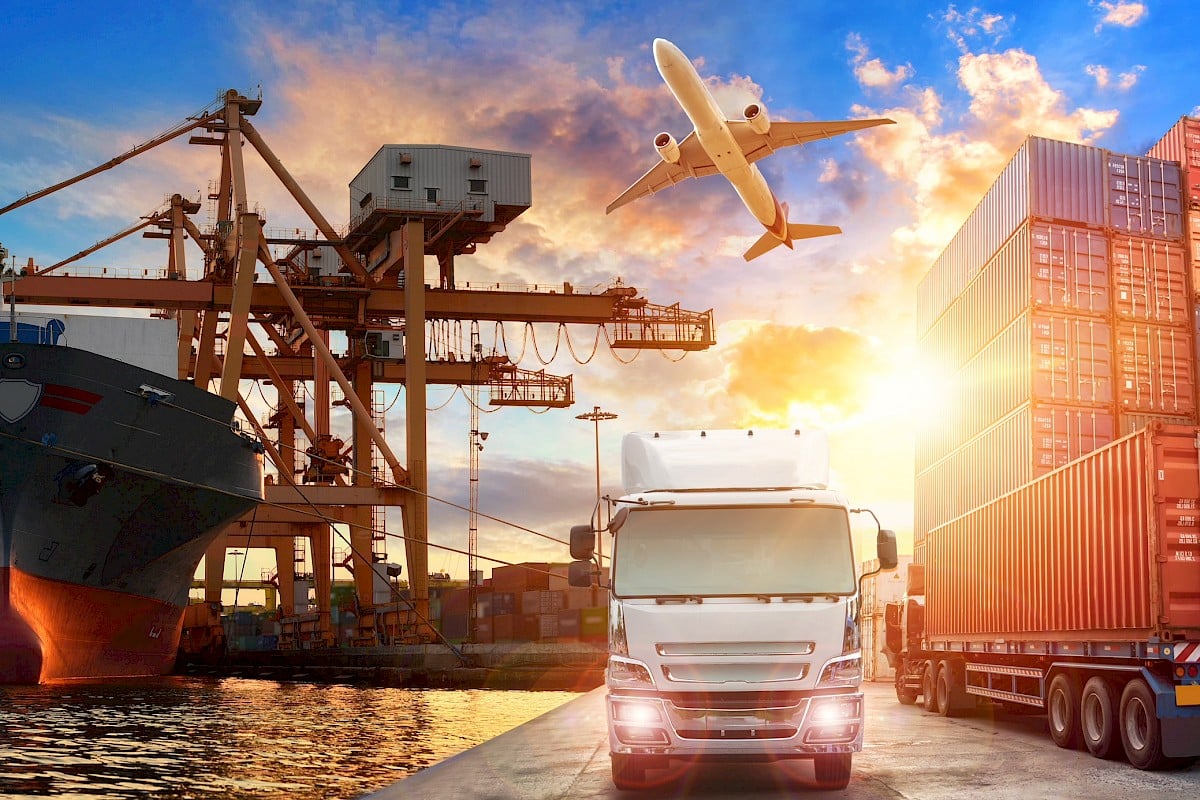 Licensing and documentation
You will firstly need to do research if you will need an export license for the goods you will be shipping. Many times an export license is not required, but it will depend on the commodity and country you are exporting to.  Different rules, regulations and documents/certifications will be applicable. It is your responsibility as an exporter to be educated. Many resources may be found online, and as always, your customs broker will be happy to guide you in the right direction or answer any questions you may have.
All exporters are required to have a EIN. U.S. regulations no longer allow exporters to use a passport or SSN to export goods. Obtaining an EIN is simple. Information and application can be found here: www.irs-ein-tax-id.com 
Establish a Buyer
You will need to establish a relationship and sale with agreed shipping incoterms, with a Buyer at country of destination. This Buyer should be familiar with customs procedures in that country. It is your responsibility to provide your buyer with any necessary paperwork or information they may need.
After sale is arranged, you must provide necessary documents for customs export clearance. SLI, Commercial invoice or Proforma Invoice, Packing list, and Certificate of Origin (if buyer requires)
A commercial invoice is a customs document used as a declaration provided by the person or corporation that is shipping items over international borders. The document must include certain pieces of information including the parties involved in the transaction, the nature of the goods being transported, the country of manufacture, and the HTS codes. A commercial invoice should include a statement certifying that the invoice is true, and verified with a signature.
A packing list is a document that lists all of the product and packaging details in the shipment. This information is used to correctly identify and transport the freight.
A SLI (Shipper Letter of Instruction) is a detailed document, that lists information about the shipment. A SLI will list where the freight is from, going, and details of the shipment. A SLI authorizes a shipper to issue a Bill of lading/waybill and act in their behalf.
A Bill of lading or Airway Bill, is a document issued by a carrier to acknowledge receipt of cargo for shipment. A bill of lading may be used for any type of carriage of goods. Most commonly used to reference ocean freight, abbreviated by BL B/L or AWB for air freight. Your freight forwarder will help obtain this document upon shipment booking.
A Certificate or origin is a document declaring what country a shipment originated from.
Freight Forwarder
A Freight Forwarder is a term for a chosen provider that is booking and arranging transport of the goods from the U.S. to an overseas destination. American Lamprecht is both a freight forwarder and licensed Customs Broker. We are able to route and arrange the shipping of your goods. If you are interested in this service, we would be happy to offer you a quotation.
We will need the following information in order to quote freight forwarding services.
When will the goods be ready to ship?

What are the total pieces, weight, dimensions, and commodity?

The complete pick up location in the USA including Zip code.

Are trucking services needed?

Are there any special instructions?
ie: Residential delivery, liftgate required, delivery appointment required, non-stackable, etc.
Transport Services by American Lamprecht
There are many ways to ship freight. American Lamprecht Transport can assist in creating custom tailored logistics solutions for your logistics needs.