Providing necessary shipping documents late can be a costly mistake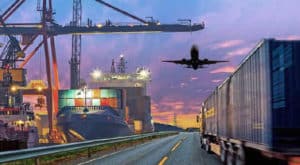 When dealing with a freight forwarding company in the USA, there are some common mistakes you should avoid. One such mistake is delaying the submission of the proper shipping documents before the freight gets ready. Not doing so causes wastage of valuable time.
And in every business, loss of time means loss of money. Especially when we are talking about deadline fulfilment, the failure can also hamper the company's image in the market.
Therefore, always keep your documents handy when dealing with an international freight forwarder.
Another consideration is providing accurate weights/dimensions when quoting requests. Inaccurate data can increase shipping costs and also leads to supply chain inefficiencies.
This also impacts the end customer, which can negatively impact credibility. You must also provide clear information related to shipping patterns and particular needs.
This is especially important when you plan to ship on a regular basis. Provide product descriptions and monthly shipping schedules to your vendor. This will not only make their job easier but will also minimize the errors caused due to lack of information.
Keep all these factors in mind to get the most out of the services.
At American Lamprecht Transport Inc, we always strive to ease up the lives of our clients by reducing the burden involved in shipping. The conjunction of experienced experts and the latest technology streamline every aspect of our solutions.
Learn more about this US shipping forwarder from here: http://lamprechtusacom.kinsta.cloud. For price inquiry, fill this online form: https://www.lamprechtusa.com/price-inquiry/.