Check these factors when choosing a customs broker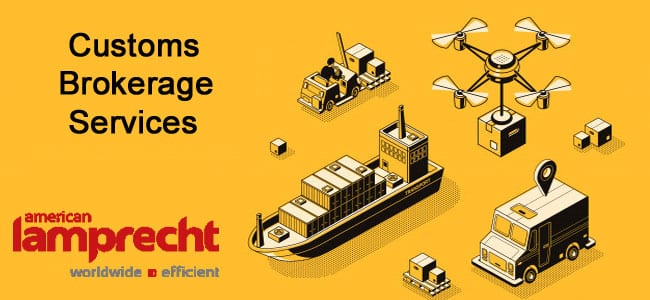 Choosing a customs brokerage company comes with plenty of benefits. Such companies take care of all major requirements related to loading/unloading of the cargo during international shipping. They handle service charges, security, declarations, etc. on your behalf. As a result, your package doesn't get delayed. Choosing the right custom brokerage services can be tricky.
Through this blog post, we discuss some tips to help you find the right company.
Choose someone with experience in your industry
Make sure that they have handled projects similar to yours. If possible get the contact details of the previous clients to check the quality.
Can they handle the volume?
If you are working with a massive volume of goods, you can't ignore this factor. Before taking such large projects, the broker must be aware be completely aware of your company, along with its import/export-related requirements.
Do they operate around the clock?
Make sure they work 24×7 throughout the year. There should also be easily accessible customer support through which you can connect with a live person.
Use of technology
A reliable company will use online software and other technologies to ensure transparency in their services. They usually provide an online account through which the company can track the status of the shipment whenever they want.
If you are in a search of a reliable company with years of experience in customs brokerage, American Lamprecht Transport Inc. is the company you can trust. Learn more about their services from here: https://www.lamprechtusa.com/transport-services/customs-brokerage/.